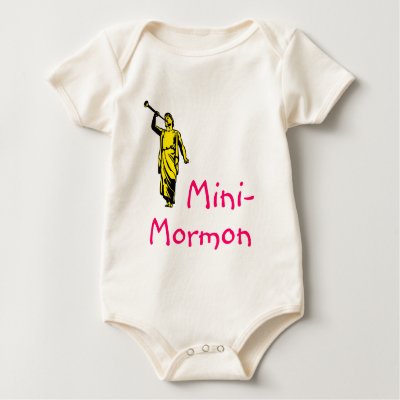 I spent the first eighteen years of my life learning about marriage and what a woman's role within those sacred confines means. My brother served a mission for the Mormon church and got married less than a year after he returned, as the Church encourages all Return Missionaries (RMs) to do. This was, and to my parents still very much is the ideal.
Recently I was discussing sleeping-bags with my dad, and he offered to buy me a new one. But I am very picky about these things and told him that I wanted a specific one, one that cost about three hundred dollars. His response was, "well I want you go marry a Return Missionary." This has become his response to my expressing most any desire. As the cliche goes, "it's nice to want things," and he and I want very different things for me.
My mother is more passive about it. She will call me and tell me about a former friend or acquaintance who is getting married, AND they're getting married in the temple, or they're having a baby with the person they married
in the temple
, or even "so-and-so has started dating someone, they are Mormon." That is great for them. I am so happy that someone else has found something that makes them happy, and that they found someone else who is also made happy by that same thing, but I'm not interested in being sent pictures from their weddings, or of their babies.
One of my best friends from childhood got married almost two years ago. A girl I grew up with had her first kid about a month ago, with her RM husband. Another former friend got married last month and my ex-best friend is getting married next week. This means that they will all be procreating the entire time I'm busy avoiding responsibility, so for at least the next decade of our lives. Don't get me wrong, I like babies, but few that aren't related to me, and I imagine, if I'm not keen on their parents, their chances dwindle significantly.
Mom: "You know So-and-so's baby is due..."
Me: "That's great, but I really don't care."
Mom: "Well, I just thought you'd want to know."
Me: "Nope!"
Mom: "But you were close growing up."
Me: "No. We weren't. Mom, I am not interested in hearing about her or anyone else' wedding plans, dating lives, or pregnancies. They aren't a part of my life anymore for a reason."
Mom: "I can see now is not a good time, I'll let you go."
Me: "Thank God."
This did not stop my mom from sending me a picture message from a reception a week later.